Must Visit Spiritual Sites
Discover Most Famous
Temples in India
Finding famous temples in India is a journey into a land rich with diverse cultures and deep traditions. These renowned architectural wonders stand as a testament to the nation's profound spirituality and religious significance. From the iconic Varanasi on the banks of the Ganges to the intricately designed Khajuraho temples and the splendid Golden Temple in Amritsar, these famous temples in India offer a treasure trove for those seeking enlightenment and appreciating artistic craftsmanship.
These iconic temples in India are more than mere places of worship; they represent living history and cultural treasures. The meticulous craftsmanship, breathtaking sculptures, and serene surroundings of these famous temples in India make them essential destinations for travelers from around the world. Whether you are drawn by the spiritual atmosphere or the architectural grandeur, embarking on a journey to explore these renowned temples in India is a fulfilling and enriching experience. Prepare to be captivated by the deep spirituality and exquisite artistry that graces these sacred grounds.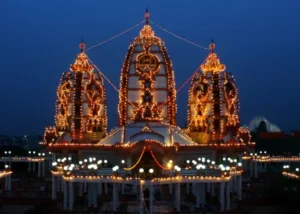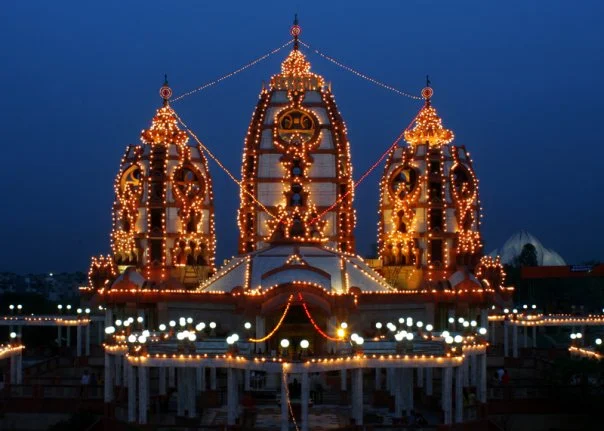 Have you ever wanted to experience a special and spiritual place that feels very different from everyday life? Well, you don't need to search anymore – just visit the beautiful ISKCON Temple Delhi. What do you think is inside the...
Read More